251 million Chinese travel during Lunar New Year
7 Feb 2022, Beijing - Today is the first day many Chinese returned to work, after a week long celebration of Chinese New Year 2022, in the Year of Tiger. From January 31 to Sunday, 251 million trips were made by domestic tourists, equivalent to 73.9 percent of the same period in 2019, down 2 percent from 256 million trips in 2021, which is equivalent to 75.3 percent of the pre-epidemic level, data from the Ministry of Culture and Tourism showed.
The Spring Festival holiday, the first week-long holiday of the year in China, always serves as a barometer of consumption for the year. Under the COVID-19 flare-up in some cities, the 2022 Spring Festival holiday consumption revealed a complicated economic landscape - slight contraction offline but strong growth online, including robust ice and snow tourism powered by the Beijing 2022 Winter Olympic Games.
During the first five days of the 2022 Spring Festival holiday, from January 31 to Friday, online payment platforms processed 6.236 billion cross-institution online payment transactions, up by 5.3 percent compared with the same period in 2021, worth 4.20 trillion yuan ($660.3 billion), up 11.58 percent, according to NetsUnion Clearing Corporation, the clearinghouse platform backed by the People's Bank of China.
January 31, the Lunar New Year's Eve, saw the highest online trading volume of 1.67 trillion yuan in a single day, up 13.08 percent on a yearly basis. Meanwhile, the online payment peak reached 71,400 transactions per second.
The year 2022 marks the third year that people are suggested to stay put during Chinese New Year holiday in an effort to reduce massive migrations during chunyun - the Spring Festival travel rush - to aid epidemic control.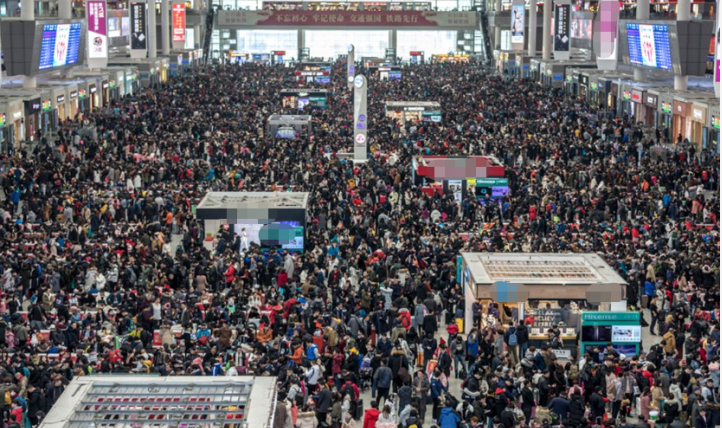 Source: Global times