China Outbound tourist number expected to reach 180 million in 2019
With the increase of disposable income, Chinese tourist is now the highest spenders traveling oversea, with a record of $277 billion last year, more than Americans, French, German, French and Australian. The number of Chinese outbound tourism is growing continuously. The number of China Outbound tourist is expected to reach 180 million in 2019.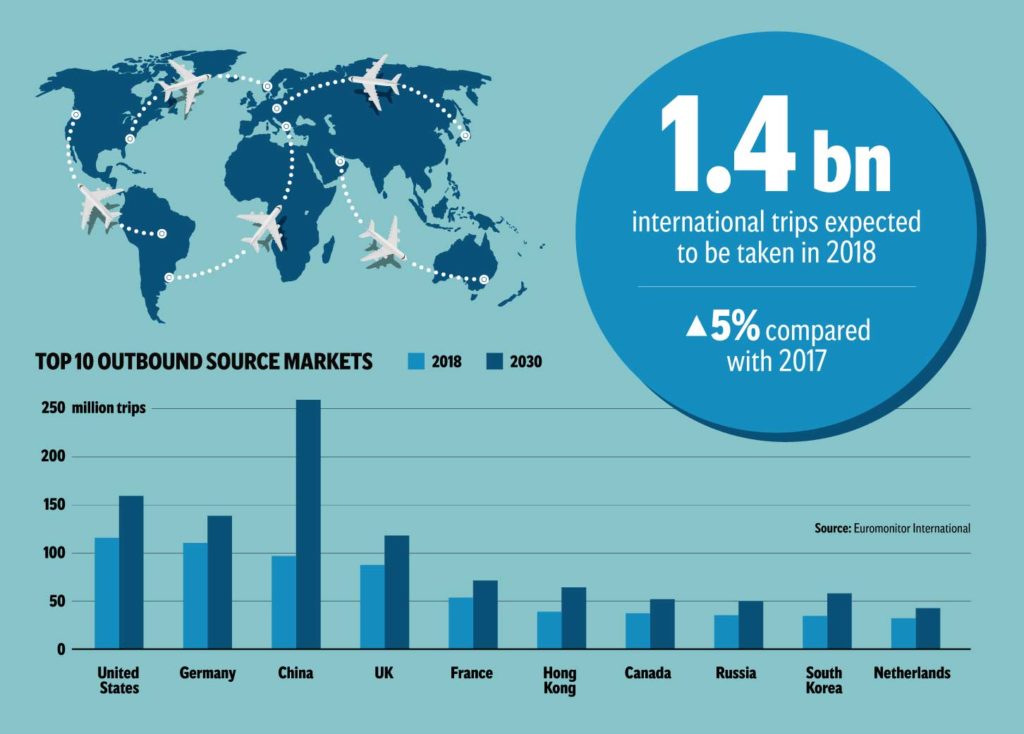 Top Destination for China Outbound Tourism 2019 are: Vietnam, Thailand, Japan, Indonesia, Singapore, Malaysia, Philippines, Cambodia and Macau. We see a drops in destination like Thailand, America, Taiwan, Singapore, Hong Kong, German, Switzerland, France and Australia.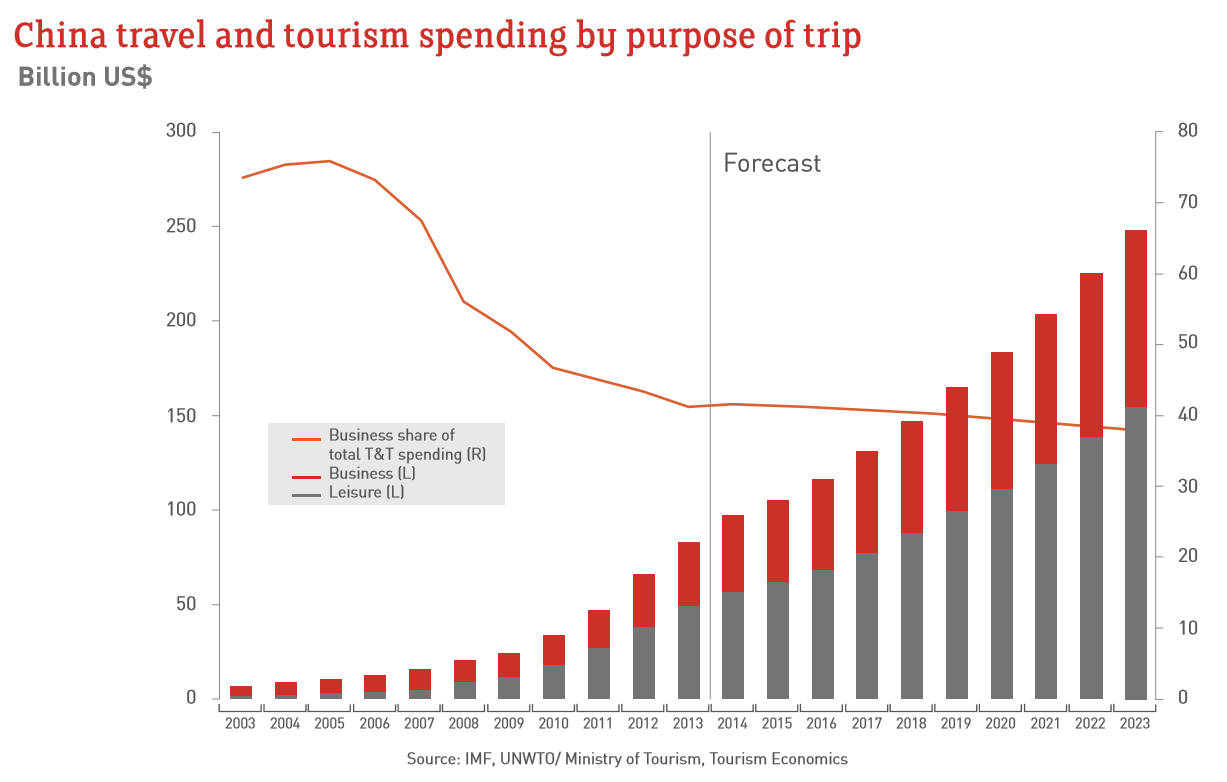 Source: UNWTO, Ministry of Tourism