China record tourist numbers on Labour Day
China hard hit tourism industry is on path for recovery with upcoming Labour Day holiday at record number of over 115 million tourists reported by Ministry of Culture and Tourism China, after Covid-19 lockdown.

The five day holiday starting on May 1 will be the first "mini peak season" this year, according to Trip.com, China largest online travel agency. It expects double the number of travelers seen during the Ching Ming Festival in early April, which recorded 43 million tourists and 8 billion yuan in tourism revenue.Having said that Chinese Medical specialist advice public to take precaution and avoid over crowded places.
Domestic travel, in particular intra-provincial and local trips, will be the preferred choice for most holidaymakers as restrictions are still in place for travel across provinces or to overseas destinations. Shanghai, Beijing, Guangzhou are the top three destinations source market for labor day break.
Hotel bookings are emerging with "several hundred million yuan" in gross merchandise value, and 55% of bookings have been made with four- and five-star hotels as higher quality trips are in demand amid safety concerns, according to Trip.com.
A total of 4,000 attraction sites will be open for tourists during the May break, a record number since the pandemic, with Taiping National Forest Park in central China's Xi'an city and the Mutianyu section of the Great Wall in Beijing among the most popular destinations based on the bookings on Trip.com.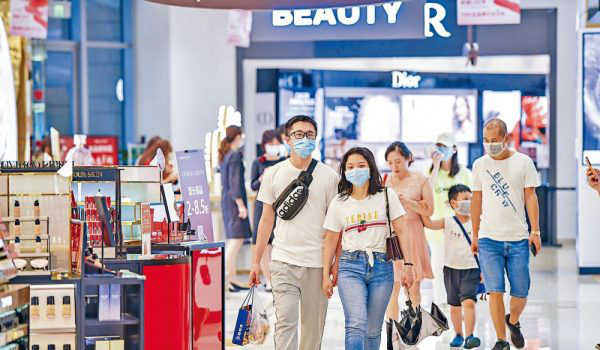 Booking volume on Ctrip platform plunged to less than 20% of the level in previous years after the coronavirus outbreak erupted in China in late January, but has now rebounded to over 30% of normal levels in recent weeks for domestic travel bookings.
Meanwhile, China's airlines are poised for "revenge travelling" in coming weeks, as soaring reservations ahead of the annual Labour Day holiday helped them recover 40% of their traffic.
Regional carriers like Guizhou Airlines, Fuzhou Airlines, and China Eastern Airlines' low-cost unit China United Airlines have added new routes around the country, according to an earlier report by CAAC News, a newspaper run by the Civil Aviation Administration of China (CAAC). United has added 25 routes, eight of which depart from the new Daxing airport in the Chinese capital.
As China continues to bring the Covid-19 situation under control, local governments have also introduced support policies and cash coupons to encourage consumers to shop and travel more as an attempt to restart the economy.
Source: Bangkok Post, South Morning China Post, China Travel Online