China Winter Sports attract 300 million people
BEIJING, Feb. 3 (Xinhua) -- The Beijing 2022 Winter Olympics, which will officially begin on February 4, offers a symbol of hope and positivity in a coronavirus-stricken world.
Beijing 2022 will be a grand gathering of the global community with around 2,900 athletes from more than 90 countries and regions set to participate, becoming one of the largest in Winter Olympic history.
Hosting the Olympic and Paralympic Winter Games Beijing 2022 spurred the ambitious target to attract more than 300 million people across China to snow and ice activities, bringing healthier lifestyles to China citizens and many opportunities for local and regional development.
A plan was put forward to boost investment in winter sports infrastructure, equipment manufacturing, tourism and winter sports education. By January 2022, the target figure had already been smashed, with over 346 million Chinese people engaging in winter sport since 2015, according to the National Bureau of Statistics of China.
Below are some facts and figures on how this was achieved.
By the end of 2021, almost 3,000 schools across the country had integrated winter sports into their curriculum, with theory-based classes sitting alongside practical sessions. Primary and middle schools in the cold north are incorporating winter sports into the physical education curriculum, with schools in areas with little or no snow promoting the "dry land" practice of winter sport.
There has also been a big effort to launch local winter sport youth clubs and youth leagues. For example, the Beijing Youth Ice Hockey League has become the largest in Asia, with 2,913 middle-school students participating in 2019, compared to 1,290 in 2018.
In 2019, the Beijing Inter-School Hockey League for Primary and Middle School Students held 325 games, involving 118 participating schools, 132 teams and more than 1,900 athletes.
Due to restrictions on sports venues enforced by the COVID-19 pandemic, some classes were conducted through websites and broadcasters, with more than 12 million and 1.7 million people participating respectively.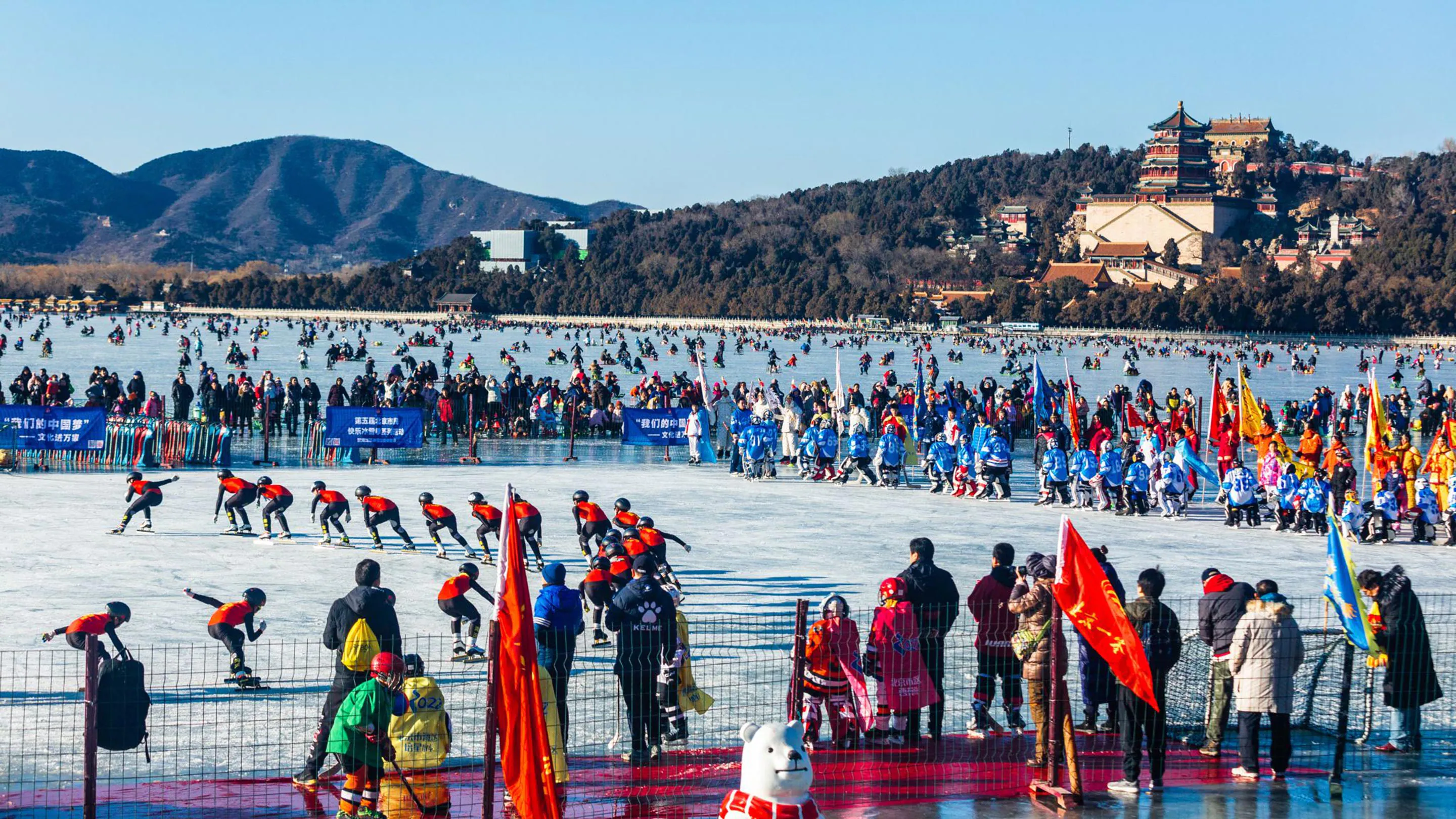 Source: Xinhua News, International Olympic Committee